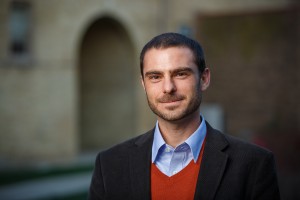 Welcome to my webpage! I am Assistant Professor in the Political Science Department at Marquette University. I study interest representation and political economy, centrally in Latin America. My book, Evading the Patronage Trap: Interest Representation in Mexico, examines the participation of small business and peasant organizations in development policy in Mexico. I show how the participation of these organizations in patronage politics leads to economic inequality, and draw lessons from organizations that evade a specialization in patronage.
My dissertation received the 2016 Harold D. Lasswell Award from the American Political Science Association for best dissertation in public policy. I have also won best paper awards from LASA's Political Institutions Section and Mexico Section. My research has been funded by the Social Science Research Council, Inter-American Foundation, Hewlett Foundation, Fulbright, and Harvard's Weatherhead Center for International Affairs.
I also conduct research on access-to-information institutions, indigenous politics, and clientelism. I am committed to question-driven research, deploying diverse methods for data collection and analysis, including experiments and other causal-inference strategies, field-based qualitative methods, and surveys.
I can be contacted at brian.palmer-rubin@marquette.edu.