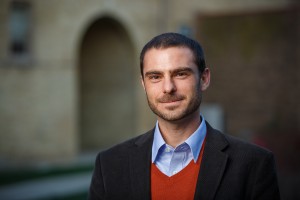 Welcome to my webpage! I am Assistant Professor in the Political Science Department at Marquette University. I study interest representation and political economy, centrally in Latin America. My forthcoming book, Evading the Patronage Trap: Interest Representation in Mexico, examines the participation of small business and peasant organizations in development policy in Mexico. While scholars and practitioners argue that civil society participation improves policy outcomes, the empirical reality is often the opposite, as interest organizations frequently prioritize patronage over representation. I show that interest organizations' ability to represent non-elite actors in policymaking is shaped by their strategies for sustaining collective action and the electoral incentives of party leaders.
My dissertation received the 2016 Harold D. Lasswell Award from the American Political Science Association for best dissertation in public policy. I have also won best paper awards from LASA's Political Institutions Section and Mexico Section. My research has been funded by the Social Science Research Council, Inter-American Foundation, Hewlett Foundation, Fulbright, and Harvard's Weatherhead Center for International Affairs.
I also conduct research on access-to-information institutions, indigenous politics, and clientelism. I am committed to question-driven research, deploying diverse methods for data collection and analysis, including experiments and other causal-inference strategies, field-based qualitative methods, and surveys.
I can be contacted at brian.palmer-rubin@marquette.edu.